Extraordinary Session of the G7 Speakers' Meeting
On Wednesday, 16 March 2022, Mme. Bärbel Bas, President of the Bundestag of the Federal Republic of Germany and the host of this year's G7 Speakers' Meeting, called for an extraordinary virtual meeting on short notice to discuss Russia's aggression against Ukraine. Mr. HOSODA Hiroyuki, Speaker of the House of Representatives, took part in the meeting from Japan.
Mme. Katrin Göring-Eckardt, Vice-President of the German Bundestag, who attended on behalf of President Bas, began by delivering her greetings, expressing her sincere gratitude to Dr. Ruslan Stefanchuk, Chairperson of the Verkhovna Rada of Ukraine, for accepting President Bas's invitation to participate in the meeting.
Dr. Stefanchuk explained the current situation in Ukraine and how he hopes to receive further support from the G7 countries.
Discussions were carried out between Chairperson Stefanchuk and the presiding officers of the G7 countries, who all made statements expressing their solidarity with Ukraine and its parliament. Speaker Hosoda stressed that the change of status quo through force is absolutely unacceptable, as it shakes the foundation of international order. He also shared a resolution by the House of Representatives passed on 1 March which condemned Russian's aggression against Ukraine, stating that Japan will unite in cooperation with the international community.
After Dr. Stefanchuk left the meeting, the remaining participants discussed and then issued the declaration linked below.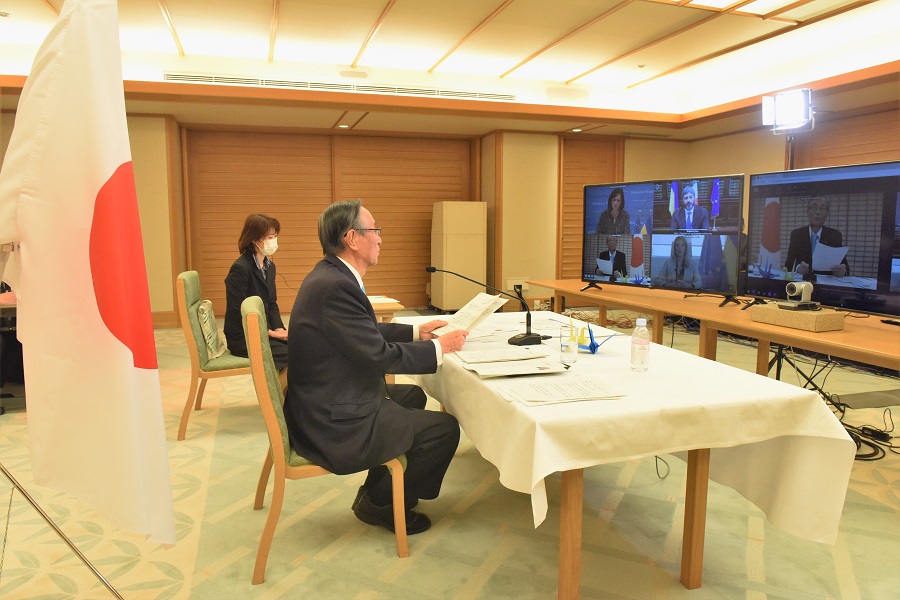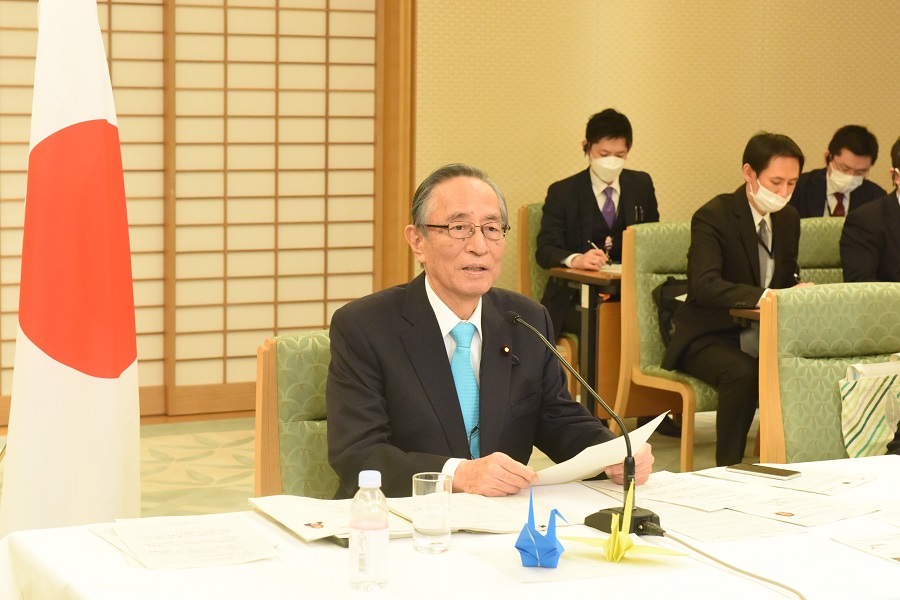 List of presiding officers and other participants
Japan
Mr. Hosoda Hiroyuki
Speaker of the House of Representatives
Canada
Hon. Anthony Rota, M.P.
Speaker of the House of Commons
France
Mme. Laetitia Saint-Paul
Vice-President of the National Assembly
Germany
Mme. Katrin Göring-Eckardt
Vice-President of the Bundestag
Italy
Hon. Roberto Fico
President of the Chamber of Deputies
United Kingdom
Rt Hon Sir Lindsay Hoyle MP
Speaker of the House of Commons
United States of America
Hon. Nancy Pelosi
Speaker of the House of Representatives
European Union
Mme. Roberta Metsola
President of the European Parliament
Ukraine
Dr. Ruslan Stefanchuk
Chairperson of the Verkhovna Rada